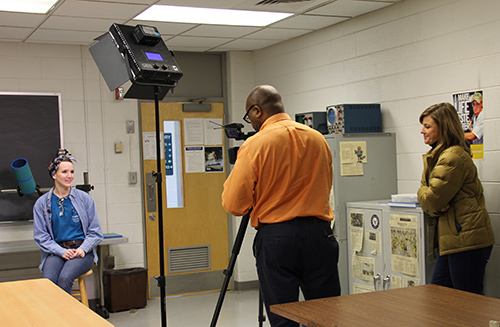 It's easy to see why Rosie the Riveter, the icon of feminism during World War II, is an inspiration to Kelli Gilliam. Much like the strong women who went to work while their men were serving our country, Gilliam found herself on her own as a single parent and needed to secure a steady paycheck for her and her children.
Originally from North Carolina, and a current resident of Newport News, she began welding with her dad and siblings in high school.
"I remember the first time I struck an arc," she said, "…and it eventually became my career." Gilliam serves as welding coordinator and instructor at Camp Community College and was the first female welding craft instructor at The Apprentice School at Huntington Ingalls Industries, where she worked for 10 years.
Although the Navy veteran initially became employed in the field to earn money to raise her children, it turns out that area industries are in need of more welders as well. Gilliam is now finding new ways to promote women in skilled trades, whether she is sharing experiences during speaking engagements, utilizing her platform as Mrs. Denbigh VA America 2020, or teaching children that they can be who they want to be through her first children's book, which will be available in late March.
A modern day reflection of Rosie, Gilliam drew the attention of the host/reporter for the Hampton Roads Show, Kerri Furey, who along with photographer/editor Craig Marble, interviewed Gilliam on the Franklin Campus Thursday. The feature will air on Thursday, March 5, at 11:00 a.m. on WAVY Channel 10.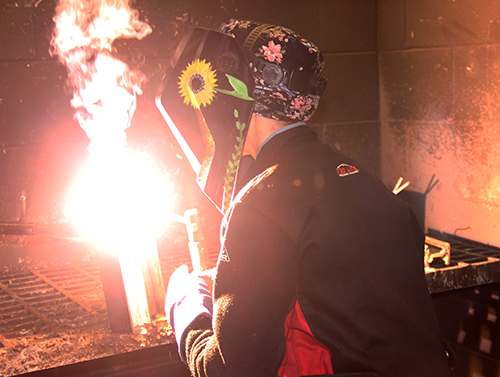 Gilliam welds for some unique action shots in the welding lab.