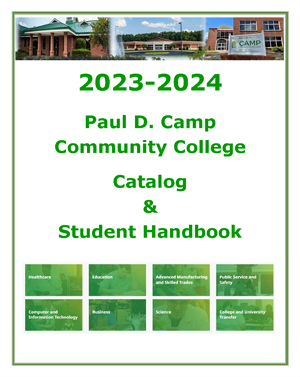 The Camp Catalog & Student Handbook, issued on an annual basis, contains the rules, policies, and procedures of the college pertaining to attendance, conduct, and specific requirements for each curriculum as listed in the curricular offering section. It serves as a student handbook.
It is not uncommon for programs and policies to be revised during the year. When this happens, updated information will be posted below.

When seeking information in the Catalog and Student Handbook, please check the updates to ensure you have the correct and current information.
Updates
---
If the PDF does not load, click on the download button located at the top right of the Google Drive screen.

---
Previous Catalogs: