Camp is proud to partner with business and industry to offer workplace training to maximize human resource capabilities and productivity by aligning the power of people and knowledge with the strategic goals of the organization.
Designed for executives, managers, and employees, relevant modules and course content are created and presented in an engaging and lively format to produce measurable results in the leading performance indicators of business success: Productivity, Retention, & Morale.
---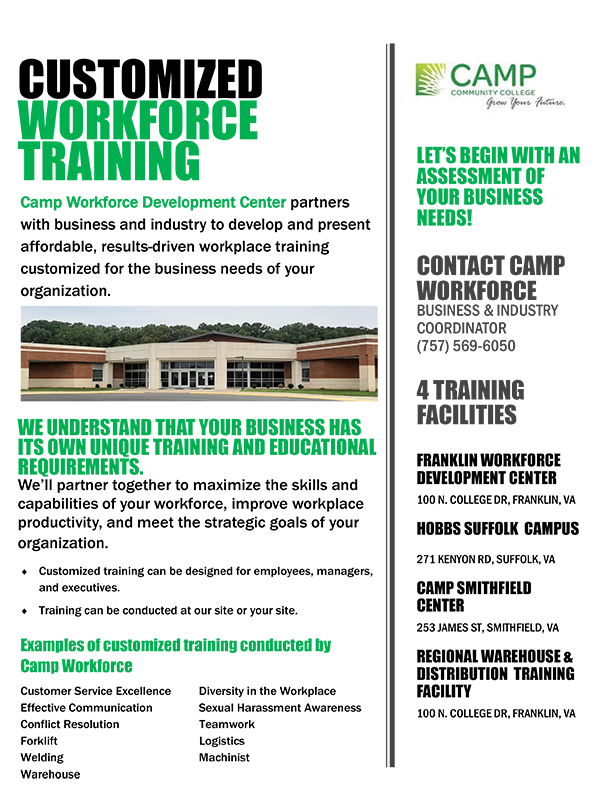 ---
The Regional Workforce Development Center in Franklin, The Hobbs Suffolk Campus and Camp Smithfield can accommodate your workforce by large groups, small groups, in shifts, with options to train at your site or other remote locations. Many large to small organizations and our industry neighbors have received affordable high-quality instruction. We begin with an assessment of your business needs. Contact the Business and Industry Coordinator at 757-569-6050.